Complete Colour Change in Satin Dark Grey with Gyeon-Quartz Ceramic Coating.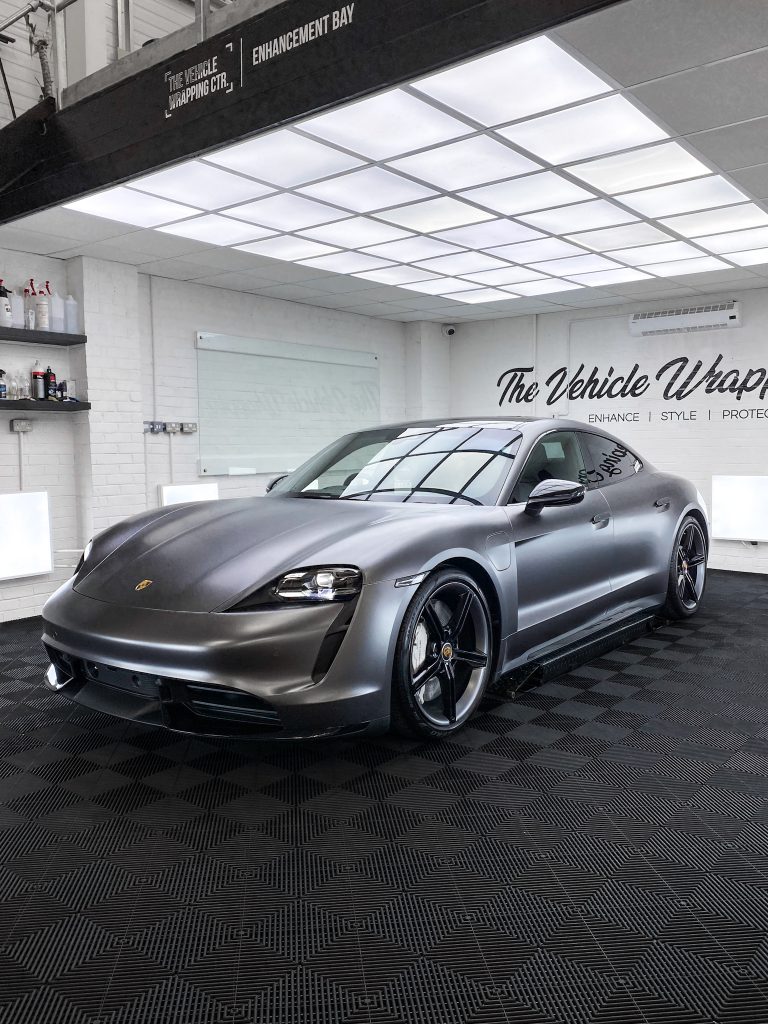 Porsche Taycan complete colour change in Satin Dark Grey.
•
Another full wrap complete to the highest possible standard, we added to the look with some alloy wheel accents in the same film to give the car a unique look.
•
Finally we added Gyeon-Quartz MOHs ceramic coating to the new wrap. This 2 stage coating offers excellent durability and enhances that satin finish even more!