Front-end PPF, Ceramic Coating & Vinyl Details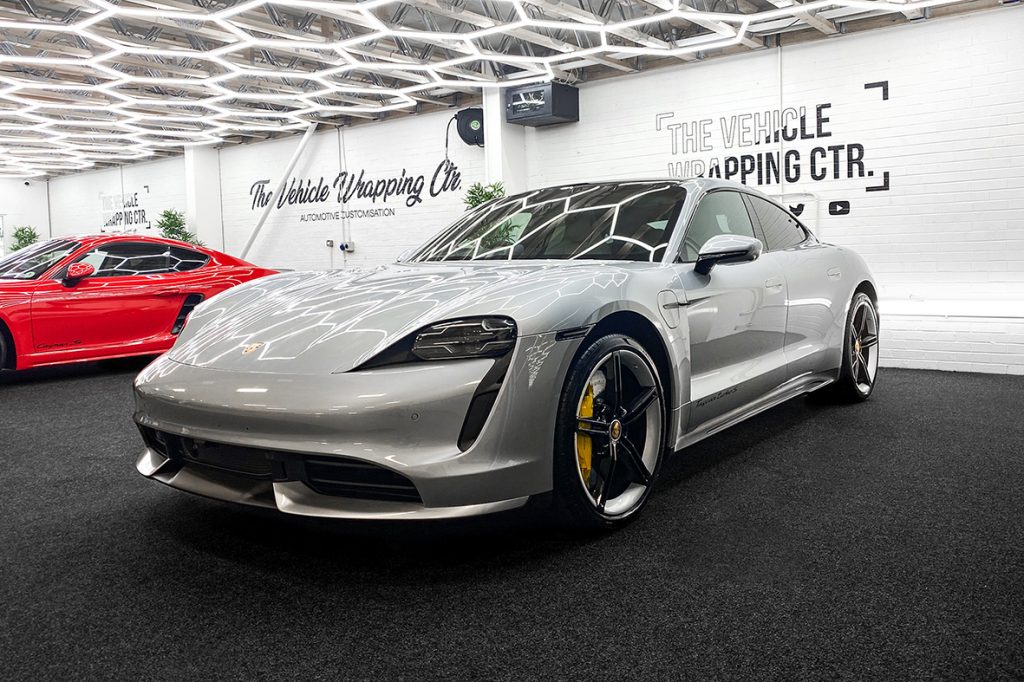 Protecting the all new Porsche Taycan. Having just collected the car our customer wanted to add some much needed protection before use over the winter months!

After a single stage machine polish we installed our Front End Paint Protection Package offering stone chip protection for the forward facing impact zones which includes; front bumper, bonnet, wings, headlights & mirrors.

Our customer also wanted to alter the styling by adding back in some silver to the lower front bumper corner sections giving the car a different look!
The full car then received Gyeon-Quartz DURA-Flex Ceramic Coating providing surface protection & ease of future maintenance.

Are you taking delivery of a new car I the new year & want to piece of mind? Get in touch today, our team will gladly talk you through our vehicle protection services!