Innotech Ferrari 458 Spider
Tri-colour Stripe Graphics, Satin Black Details, PPF & Ceramic Coating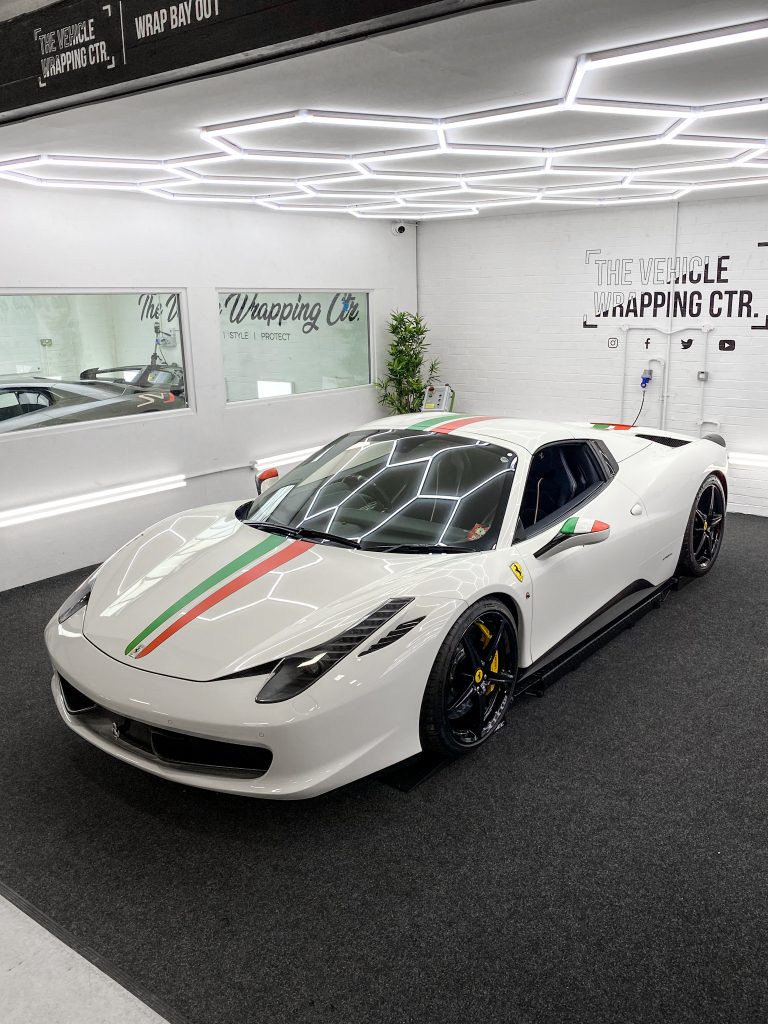 Check out this gorgeous Innotech Ferrari 458 Spider we recently completed.
Our customer opted for a single stage machine polish & Gyeon-Quartz MOHs Ceramic Coating along with some PPF to some of the exposed high impact areas.
We also designed & installed this bespoke tri-colour stripe design with bespoke mirror design, wrapped the sills in satin black & tinted the rear brake light to further enhance the look.