Complete Colour Change wrap in Gloss Mandarine Orange with High Gloss Carbon Fibre & Gloss Black Wheels.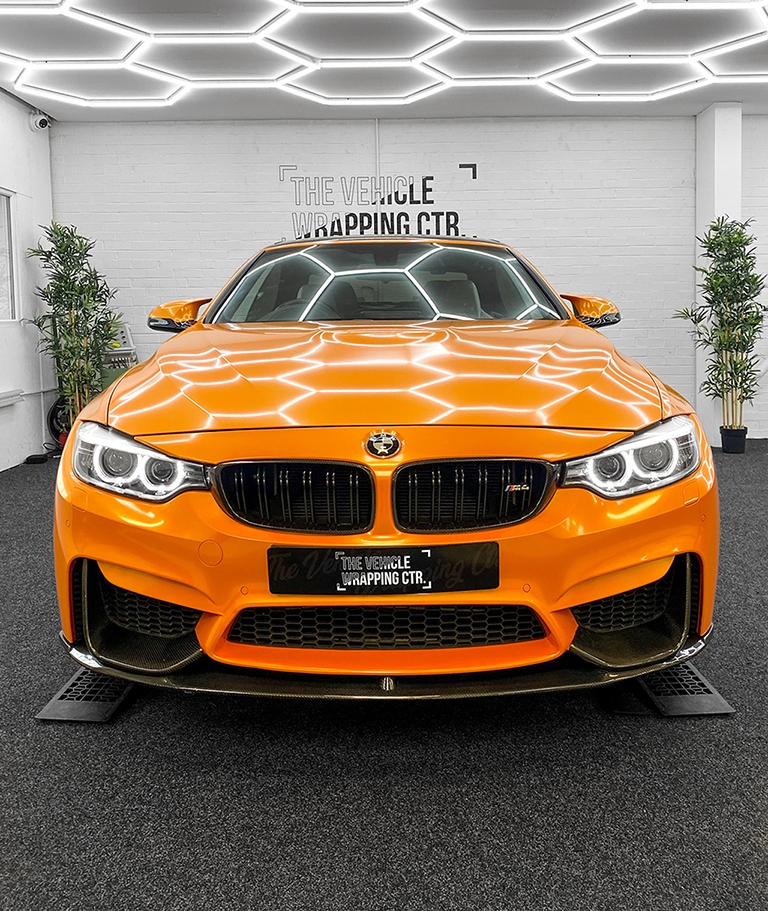 BMW M4 completely transformed using Gloss Mandarine & our High Gloss Carbon Fibre.

We completed a full colour change wrap including doors shuts & return after removing, sadly, yet another poorly executed 'wrap'. We wrapped the folding roof in our supreme High Gloss Twill Weave Carbon fibre along with some other accents before reinstalling the body kit & m-performance sills.