Full Coverage Exterior Paint Protection Film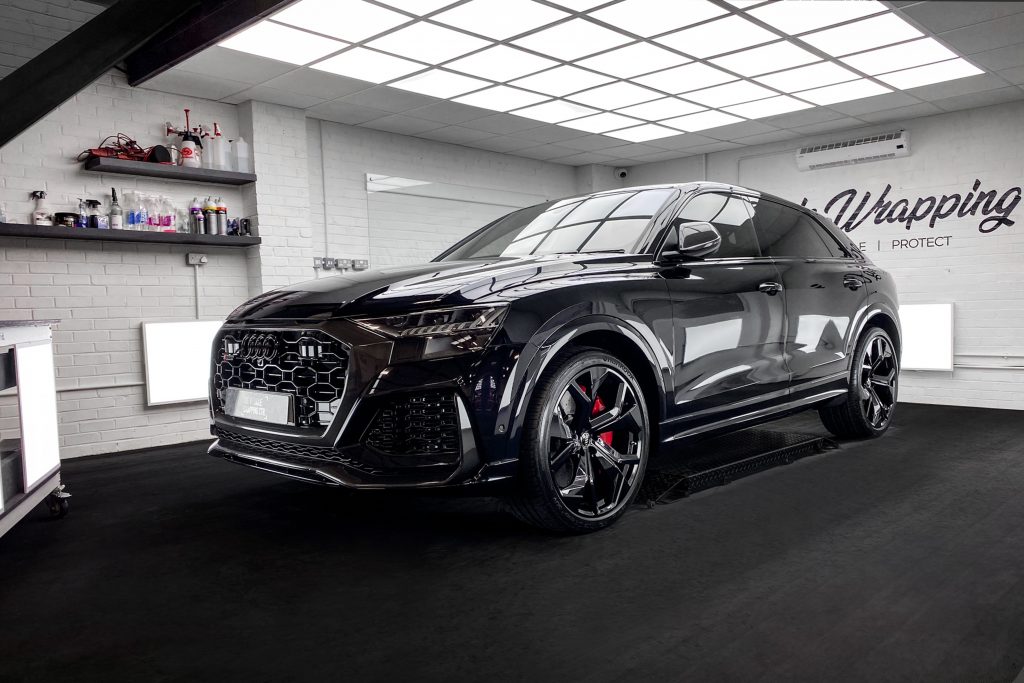 The all new Audi RSQ8 Carbon Edition now fully protected from head to toe in Avery Dennisons SPX-XI.

With just a few delivery miles on the clock our customer was eager to protect his investment before using the car over the winter months. Following our usually procedure the car received a decontamination safe wash & single stage machine polish before we installed the Paint Protection Film.

Check out some of the key benefits of this film;
> Almost invisible protection for painted surfaces
> High scratch resistance
> Helps prevent damage from road debris, stone chips & weathering
> Enhances vehicle looks
> Room temperature 'self-healing' performance
> Up to 10 years UV resistance
> Ensures retained resale value
> Solid heat resistance
> High gloss finish
> Durable optical clarity
> Smooth, even surface
> Low surface energy film, easy to clean
We complete the look with some subtle front window tints for increased security and privacy.