Complete Colour Change in Satin Psychedelic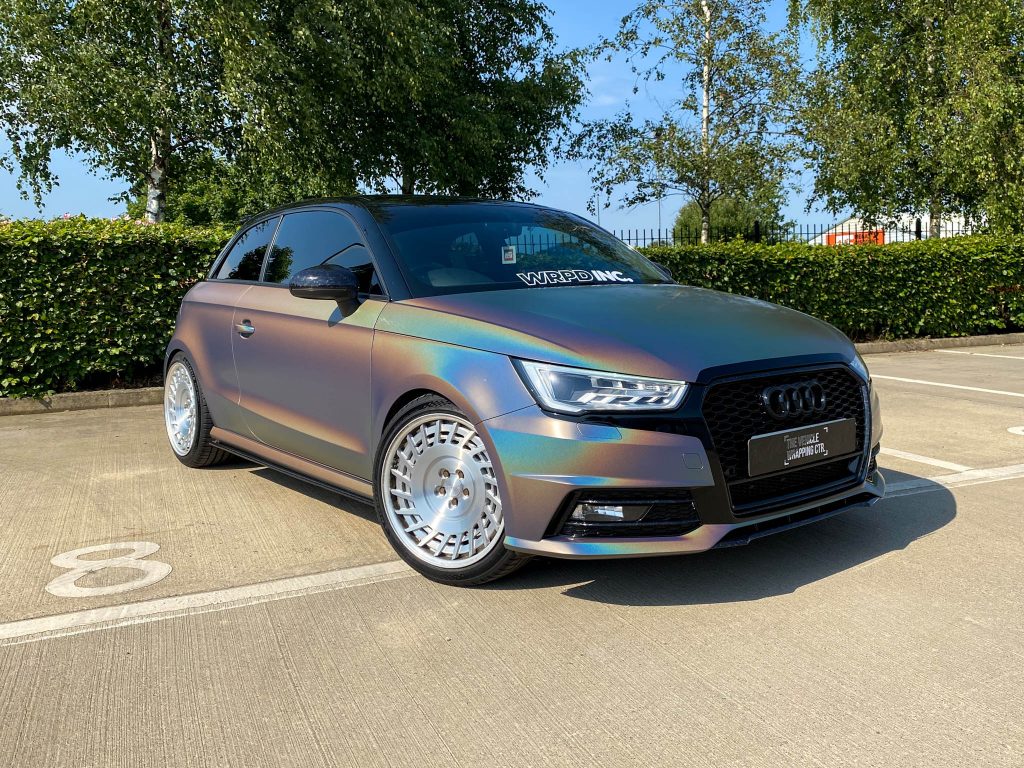 A bespoke transformation complete for this bagged Audi A1, a complete colour change including boot & door shuts & returns in 3M's satin psychedelic.
We accented in the wrap with gloss black details & @wrpd.inc's dark forged Carbon Fibre film.

We finished with Gyeon Quartz Prime Ceramic Coating.