Full Digitally Printed Metallic Exterior Reptile Skin Wrap Design with Gyeon DURA-Flex Ceramic Coating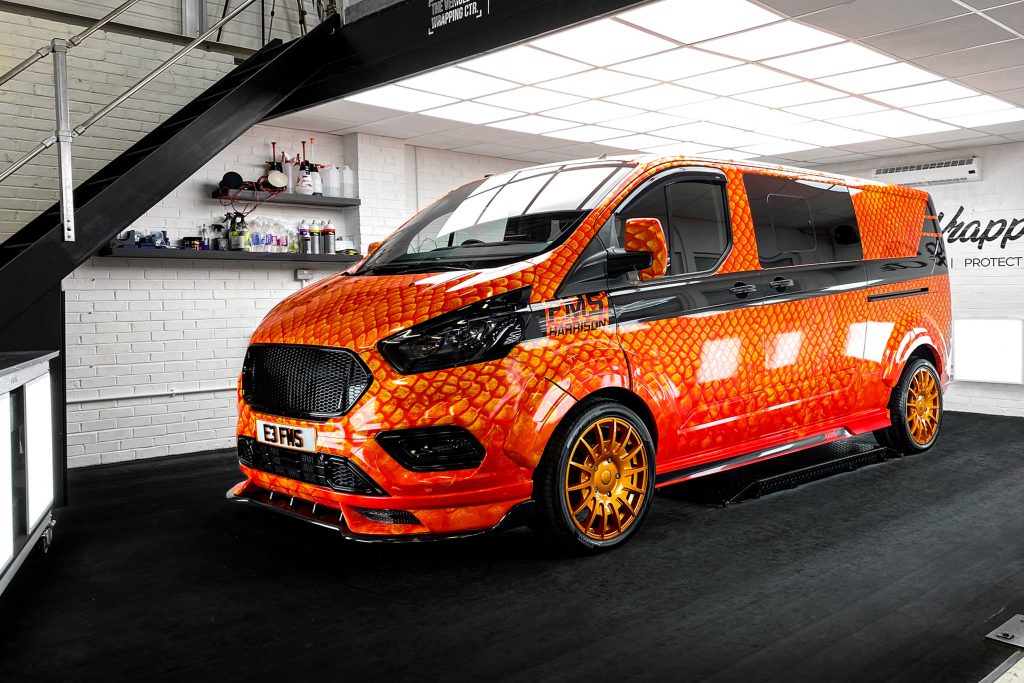 This one of a kind reptile skin wrap was designed in-house by our creative team with direction from our client – FMS Plastics Europe Ltd!
This show piece was created using a metallic base film, brand colours & a lot of test prints! The design also featured a prism effect gloss black for the the details including brand graphics!
As well as the wrap we also added DYNO-Smoke light tints front & rear as well as @gyeon_quartz DURA-Flex Ceramic Coating offering the best protection for the new finish & ultra hydrophobic properties!
The intention of this vehicle is to turn heads & grab the attention of those it passes, I think this will be hard to miss!
Are you looking to make an impact with your vehicle branding? Our design team are proven experts in creating truly bespoke designs & able to give sound advise as to how your vision is best achieved!